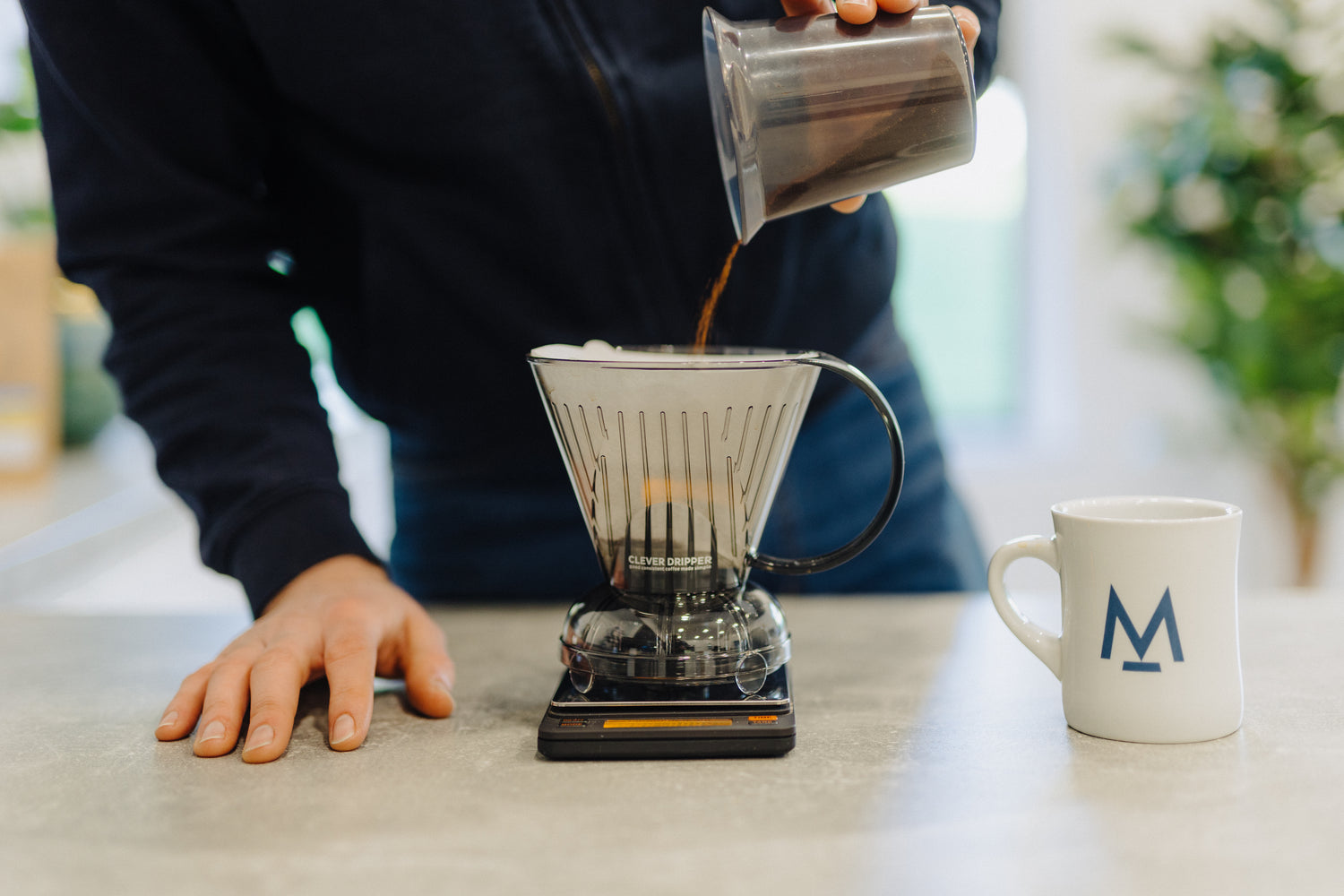 Clever dripper brew guide
Modern Standard's guide to brewing the perfect Clever dripper coffee
You will need
Clever Dripper, filter paper & mug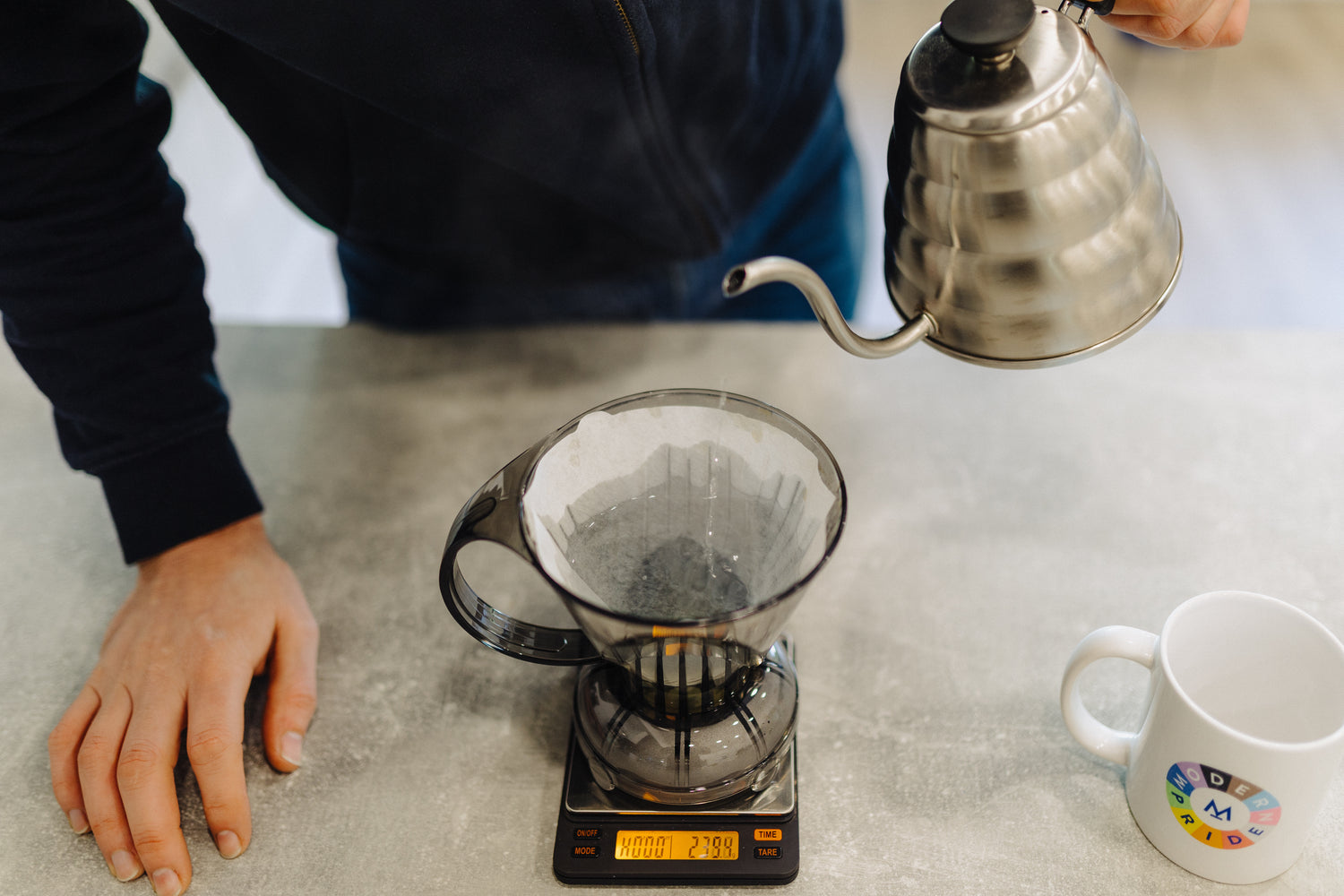 Step 1
Heat the kettle to 95ºC and place the Clever Dripper onto your mug with the filter in place. Wet the filter, warming your mug at the same time. Discard this water.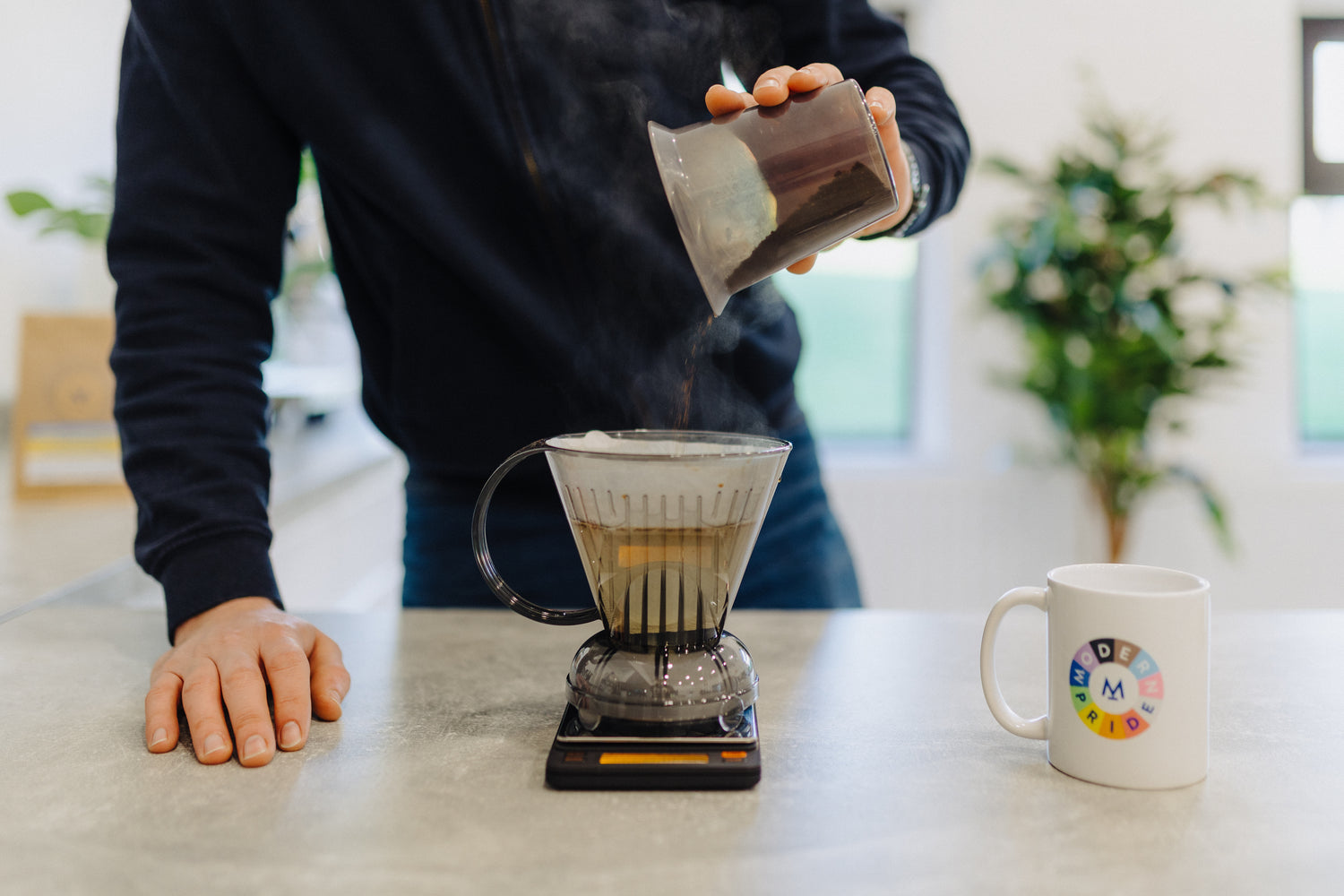 Step 2
Place the Clever Dripper and filter onto scales and tare. Add 15g of coffee, medium grind.
Step 3
Start your timer and add 250g of water at 95ºC.
Step 4
Stir the coffee for a few seconds to agitate the grounds.
Step 5
After 2:15, place the Clever Dripper on your mug to allow the coffee to draw down (around 3:00- 3:30 on your timer). 
Step 6
At 3:30 on your timer remove dripper from your mug to stop drawdown.
Coffee bestsellers
Tastes of Chocolate, almond, butterscotch.

Regular price

Sale price

From $8.00

Unit price

per

Tastes of Jasmine, grapefruit, dark cocoa.

Regular price

Sale price

From $8.00

Unit price

per

Tastes of Milk chocolate, hazelnut, almond.

Regular price

Sale price

From $8.00

Unit price

per