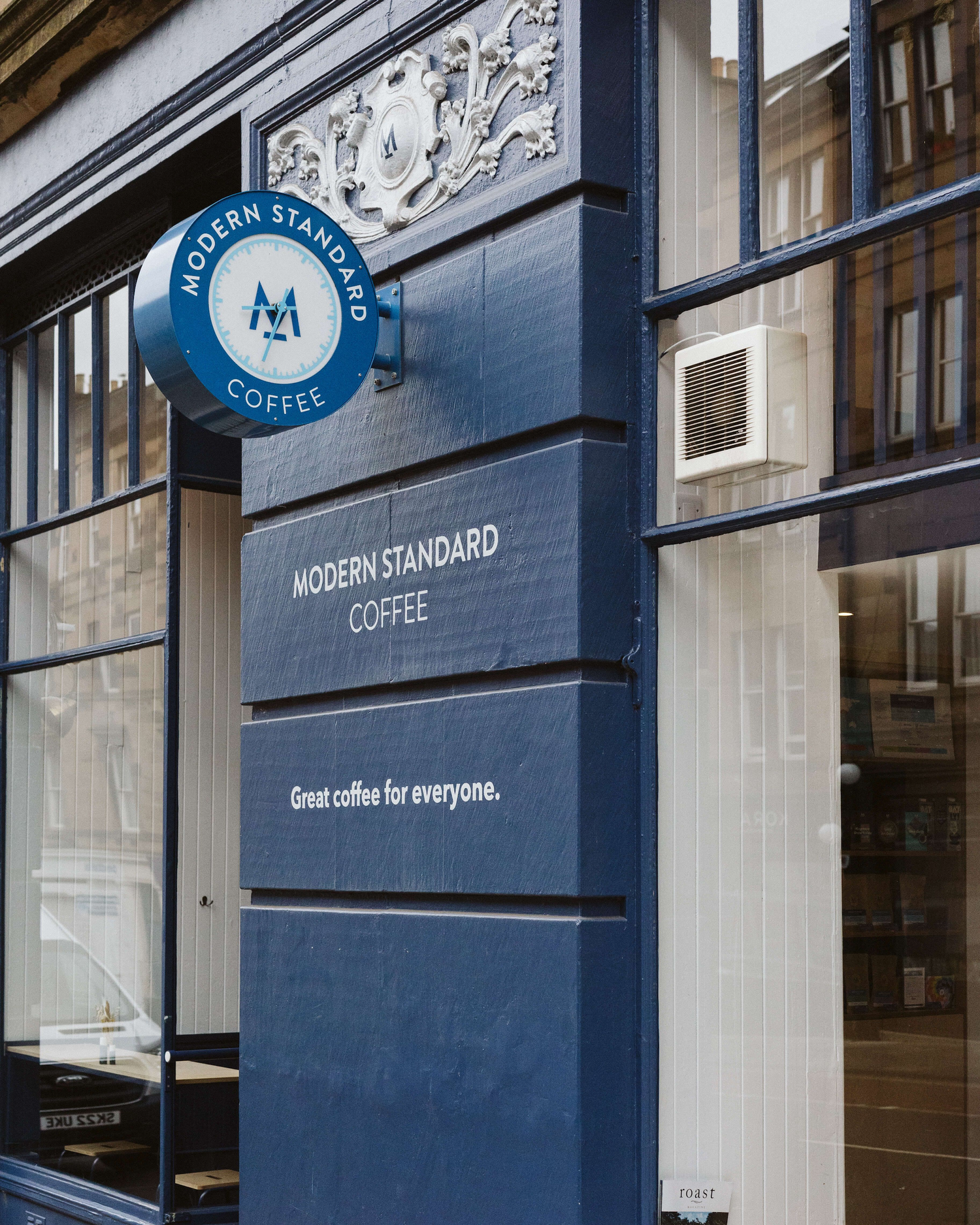 The story of Modern Standard
One of the few female founded and run coffee businesses in the UK, Modern Standard is the fusion of speciality coffee passion and commercial coffee experience.
The Modern Standard
After several years of working in the coffee industry, a qualified Q Grader, UK Cup Tasting Champion and World Barista Championship judge, Lynsey recognised a gap in the market for a full service, speciality coffee roaster. Armed with enthusiasm, coffee knowledge and industry experience, she started Modern Standard Coffee with an aim of raising the quality of coffee across all channels.
By keeping the supply chain as short as possible, working with the World's leading farmers and sourcing, roasting and packing ourselves, we can offer a transparent specialty coffee at an accessible price. Great coffee for everyone – that's the Modern Standard.
2015 - The start
After 12+ years in the coffee industry, working across various roles, Lynsey saw the opportunity for a large specialty coffee roaster.
The idea was born in March 2015,  Modern Standard was founded, coincidently on 8th March aka International Women's Day.
Our first roaster was a 20kg Diedrich, and by working with like minded businesses, we have grown year on year, working in a collaborative and open minded environment, focusing on delivering great coffee to everyone.
2019 - The move
5 years and many kilos of coffee roasted later, we had very much outgrown our first roastery. Moving roastery was no easy task, and we wanted to make sure our next move was one for the long term.
Hailing from Glenrothes, Lynsey opted to relocate the roastery to her home town, into a spacious 15,000sqft warehouse, allowing us the space we needed to continue delivering great coffee.
Within this roastery, now sits a 70kg, 25kg, 12kg and 2.5kg Diedrich roaster, allowing us to roast small lot coffees to large customer orders without compromising on quality.
2020 - The cafe
It's been a dream of Lynsey's from the beginning to have a cafe where our coffees could be served in the Modern Standard way, and this became a reality in December 2020 when we opened our lovely doors to the fine folks of Edinburgh.
Sitting on the corner of Barclay Terrace and Barclay Place, on the corner of Bruntsfield Links, our cafe is a community hub where we have made many a friend and delivered numerous great tasting cups of coffee.
2022 - The future
Our London Coffee Studio is soon to open, where we can host customer events, deliver training and coffee tasting sessions, and house our expanding London based wholesale team.
Make sure to visit, by appointment only, for a great cup of coffee and a friendly chat.