Brazil
Just under 40% of all coffee in the world is produced in Brazil – around 3.7 million metric tons annually. With so much coffee produced, it's no wonder that the country produces a wide range of qualities.
Brazil produces everything from natural Robusta, to the neutral and mild Santos screen 17/18, to the distinctive Rio Minas 17/18. In recent years, Brazilian producers have also begun investing more heavily in specialty coffee production.
key facts
Harvest months

Sul de Minas: April – September Cerrado Mineiro: May – September Mogiana: April – September Matas de Minas: April -September

Production volume

61,440,000 (in 60kg bags)

Main regions

Sul de Minas | Cerrado Mineiro | Mogiana | Matas de MinasAcatenango | Antigua | Atitlán | Cobán | Fraijanes | Huehuetenango | Nuevo Oriente | San Marcos

Common varietals

Yellow and Red Catuai, Mundo Novo, Catucaí, Topázio, Bourbon among others
History of coffee in Brazil
The story of how coffee was first introduced to Brazil is one of subterfuge, seduction and intrigue. In 1727, Francisco de Melo Palheta, a Lieutenant-Colonel in the Brazilian army, was commissioned by the Portuguese government (who ruled Brazil at the time) to steal coffee from the French, who had several nearby colonized-countries growing coffee (and had refused to share).
When Brazil was asked to intervene in a border dispute in French Guiana, a country that borders the northern Brazilian state of Amapa, Palheta was sent to deal with the dispute….and steal a viable coffee seed!
After Palheta successfully arbitrated the dispute, he asked the colonial Governor of Cayenne for a sample of the governor's coveted coffee plant. The governor refused, seeking to maintain the monopoly France had on coffee plants in the Americas. Palheta, according to legend, skirted this problem by seducing the governor's wife.
When Palheta was set to depart French Guiana for Brazil, his paramour gifted him a bouquet of flowers that had coffee beans hidden within it. The rest, as they say, is history.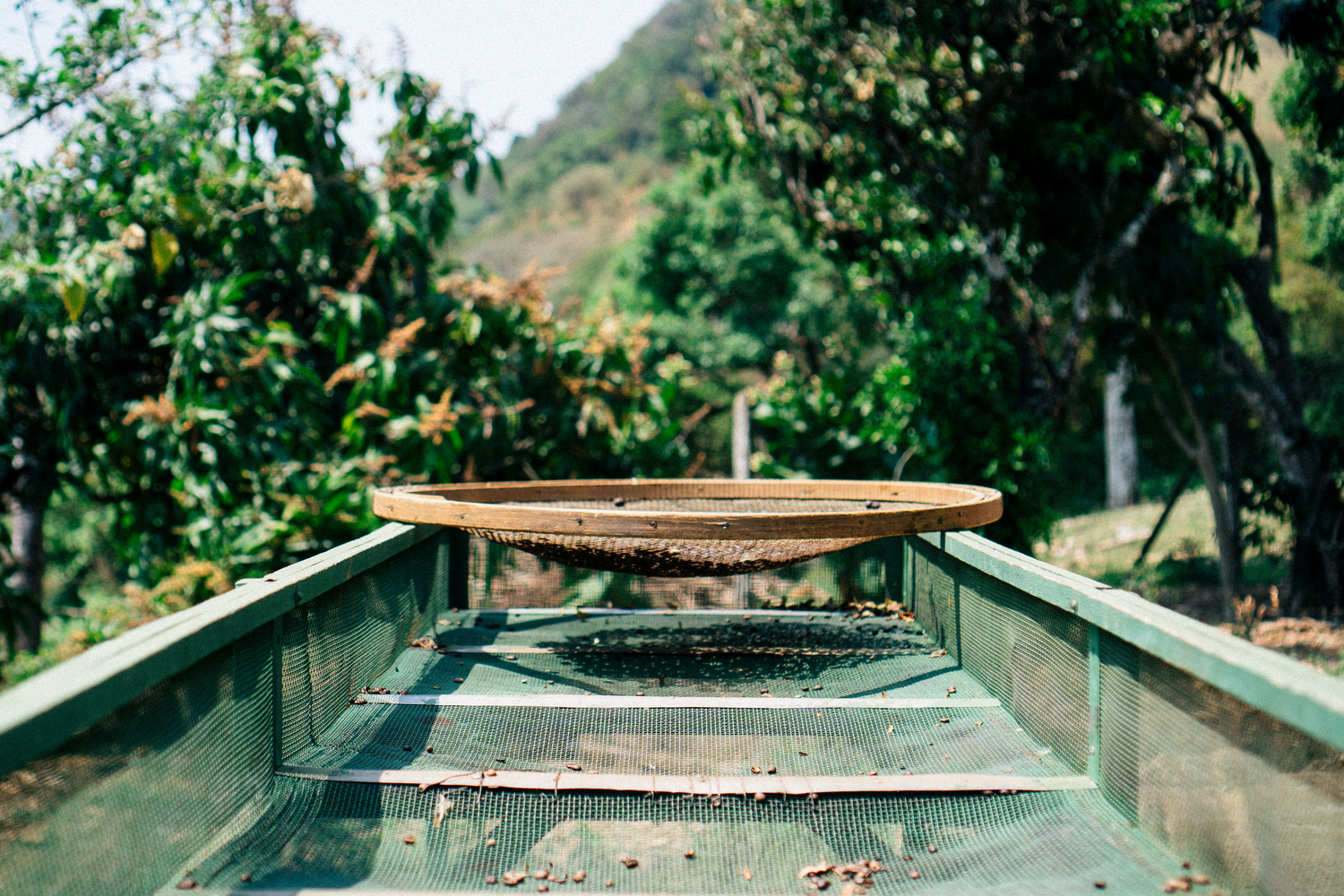 The boom in Brazil
In just a century, Brazil established itself as the largest producer of coffee in the world. In the 1830s, coffee became Brazil's largest export and accounted for 30% of global production. Within a decade, Brazil had become the largest coffee producer in the world and produced 40% of total coffee grown worldwide.
Another 'boom' in coffee production volumes occurred from the 1880s to 1930s. At this time, Brazilian politics were controlled mainly by the agrarian oligarchs in São Paulo and Minas Gerais. This political period was called café com leite (coffee with milk) because the major money-makers in São Paulo and Minas Gerais at that time were coffee and dairy, respectively.
During the café com leite period, the people who owned the large plantations in these two regions had a lot of political clout and were able to institute laws that made production and export faster, cheaper and easier.
Coffee from Brazil
Tastes of Milk chocolate, hazelnut, almond.

Regular price

Sale price

From $8.00

Unit price

per
Coffee in Brazil today
Today, the most prolific coffee growing regions of Brazil are Espirito Santo, São Paulo, Minas Gerais, and Bahia. Most Brazilian coffee is grown on large farms that are built and equipped for maximising production output through mechanical harvesting and processing. The relatively flat landscape across many of Brazil's coffee regions combined with high minimum wages has led most farms to opt for this type of mechanical harvesting over selective hand-picking.

In the past, mechanisation meant that strip-picking was the norm; however, today's mechanical harvesters are increasingly sensitive, meaning that farms can harvest only fully ripe cherries at each pass, which is good news for specialty-oriented producers.

In many cases and on less level sections of farms, a mixed form of 'manual mechanised' harvesting may be used, where ripe coffee is picked using a derriçadeira – a sort of mechanised rake that uses vibration to harvest ripe cherry. A tarp is spanned between coffee trees to capture the cherry as it falls.

With the aid of these newer, more selective technologies, there's a growing number of farms who are increasingly concerned with – and able to deliver – cup quality.
Regional approach
Early coffee production was focused mainly in Pará, Rio de Janeiro, Minas Gerais and São Paulo. Since these regions experience significant water scarcity, most coffee in Brazil in the 19th and 20th centuries was processed using the Natural method.

Early coffee production was focused mainly in Pará, Rio de Janeiro, Minas Gerais and São Paulo. Since these regions experience significant water scarcity, most coffee in Brazil in the 19th and 20th centuries was processed using the Natural method.

In more recent times, growing interest in new flavours and a more competitive market has led many producers to offer other processes including Honeys, Fully washed and newer, experimental processes like Anaerobic fermentation. Some estates have found a new niche by processing the same harvest using several different processes. The appeal of a single harvest processed in different ways is that it allows consumers to experience the effect of processing on flavour more clearly.